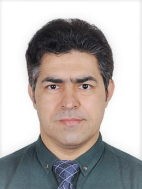 A. Prof. Nadeem Akhtar
School of Urban Culture, South China Normal University Nanhai Campus, Foshan, Guangdong, China
Research Area: Journalism, cross-cultural interpersonal communication, educational communication, the Belt and Road, and the china-pakistan economic corridor
Title: The Interplay of Cultural and Academic Exchanges under China's Belt and Road Initiative: Inroads into Multiple Corridors
Abstract: This study applies an ethnographic approach to analyzing visuals collected during visits to various historical and cultural sites in Peshawar and Lahore, in Pakistan, followed by in-depth interviews with local officials. Its aim is to present perspectives on the social contexts of China's Belt and Road Initiative. The author argues that visual data have meanings that require local social contexts to enable better cultural understanding and sustainable relations. Key results: (a) the living city of Gandharan Civilization, where Buddhism has strong roots - a road towards historical connectivity as it could be of attraction for religious tourism; (b) the 6,000 archeological sites from across Khyber Pakhtunkhwa province will be preserved under a joint project between China and Khyber Pakhtunkhwa provincial government; (c) the Mughals' architecture in Lahore is another attraction that can tell the past stories to cultural tourists; and d) the rising academic exchanges and joint ventures among Pakistani and Chinese universities are paving way for people-to-people contacts to develop better cultural understanding. Based on the results, the study puts forward policy suggestions on developing better intercultural understanding and on enhancing the effectiveness of the Belt and Road Initiative.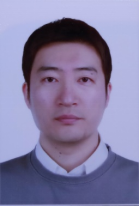 A. Prof.Geuntae Park
Guangdong University of Technology, Guangdong, China
Research Area: Museum architecture, cultural institutions and urban strategy, Chinese museum development
Title: Exhibition – a language for curators and museums
Abstract: Exhibition is a language of curators and also a strategic tool for communication between museum and audience. This presentation explores two architectural exhibitions at National Museum of Modern and Contemporary Art, Korea (Harmony between technology and art_Architect Jong Soung Kimm and Tai Soo Kim retrospective: Working in two worlds) and tries to understand the narratives that curator and museum wanted to deliver to audience. While looking at exhibitions from same curator and same designer in the same space, the presentation identifies what kind of different messages the curator hoped to contain and how it was realized in the gallery through design details. It also examines the scope of exhibition design in contemporary exhibition making, covering not only gallery design but also overall exhibition promotion.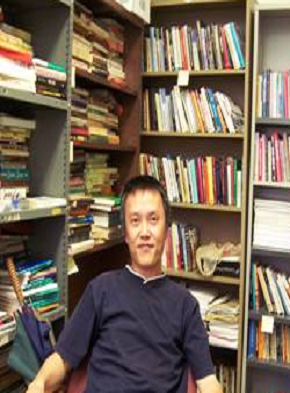 Prof. Qingjiang Wang
Kunming University of Science & Technology,China
Research Area: American & British Studies, cultural studies, Cross-cultural communication studies, and translation studies
Title: A Study of Misreading in Canonical Texts from the Perspective of Language Dynamics
Abstract: The research investigates how misreading of canonical texts occurs and it functions in the process of human development through analysis on the basis of language dynamics. It first reflects on language dynamics by looking at two types of dynamics, i.e., the natural and the cultural; and how the latter may provide power necessary to cause the social and historical changes. Then reflections on misreading are also displayed by drawing on ideas of previous researches, as well as by demonstrating processes that the canonical texts which are misread. In such demonstration, features of canonical text are analyzed via its synchronicality and diachronicality, whereas acts of misreading are analyzed through its narrow and broad context. In the third step, time as an important factor is put into consideration by elaborating how revision, rewriting, parodying, editing and translating of canonical texts give dynamics of changes in human history and by outlining the dynamic model with five factors: instrumental, transformative, evolutioning, historical and contextual, which are represented as follows:

The research finally concludes that (1) misreading of canonical texts is composed of trans-factor, broad and narrow factor, agent factor, and intellectual factor, etc., that are related to each other through time and space; (2) interaction and integration of these factors in a given time and space may cause formation of a model for misreading of canonical texts; (3) acts such as revising/ editing etc., are closely associated with changes of human society, in which the acts could be the means, the processes or even the causes, whereas the changes are the results or products of such acts.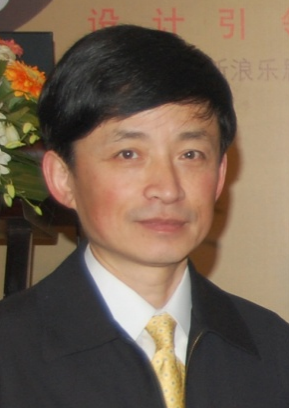 Prof. Li Sha
Beijing University of Civil Engineering and Architecture,China
Research Area: Polychrome Paintings of Chinese Ancient Architecture
Title: Polychrome Painting Art of Official Architecture in Ming Dynasty
Abstract: The architecture of Ming Dynasty has inherited and developed from the styles and methods in architectural construction in Song Dynasty , which is recorded in Ying Zao Fa Shi . Polychrome painting art of official architecture in Ming Dynasty reflects Chinese cultural connotation and national characters, for the cultural aesthetic value of that time would be displayed on architecture inevitably. Threfore, polychrome painting art is an important part of architectural culture of Ming dynasty.
Different from folk buildings with polychrome painting, the official ones serve for palaces, altars, temples, imperial tombs, buildings of local government or noblemen and places for imperial religious purpose. This kind of polychrome painting is canonical and orthodox, which could be categorized into several levels, adapting to different architectural classes and functions. Pursuing for the beauty of neutralization, the color of polychrome painting in Ming Dynasty is effectively controled. The major color is always blue and green with mineral pigments being used for color fading. Less vermillion and gold is ued to embellish so as to form a harmonious design. Thus, it is tranquil and elegant for the aesthetic orientation of polychrome painting on the official architecture in Ming Dynasty. Xuanzi Painting (tangent circle pattern) is a main pattern in Ming Dynasty. Its emblazonment is diverse and unconventional, embodying its artistic style of elegant simplicity. The author considers that it may be closely associated with the social and economic environment as well as the culture atmosphere at that time. By studying the art of architectural polychrome painting in Ming dynasty, audience would be able to have a further understanding of the development of ancient Chinese traditional culture.